Sustainable Supply Chain Management Framework



Guided by a vision of sustainability, Realtek incorporates management approaches such as quality management, environmental protection, and CSR into the Company's
sustainability policy. In addition, we establish comprehensive supplier ESG risk evaluation mechanisms. Through these measures, we ensure no use of raw materials that originate from conflict-affected and high-risk areas (CAHRAs), uphold quality and prohibit the use of hazardous substances, adhere to the spirit of local procurement, and create a sustainable supply chain with reduced impact on the natural environment. As Realtek fosters long-term partnerships with suppliers on the foundation of division of labor and mutual support, it supports suppliers to make their operations more sustainable while upholding sustainability pledges.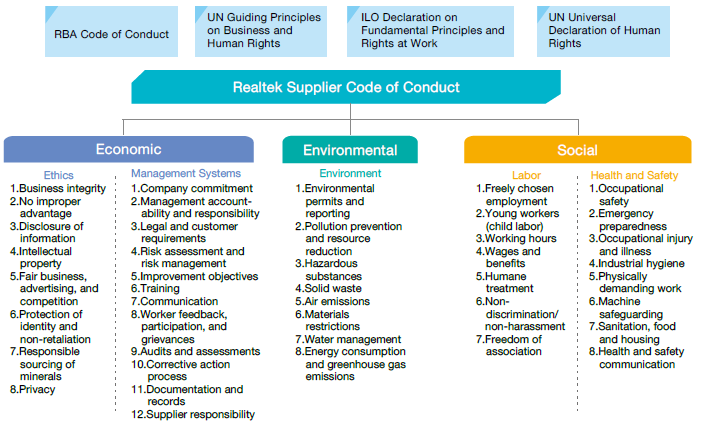 Supplier ESG Risks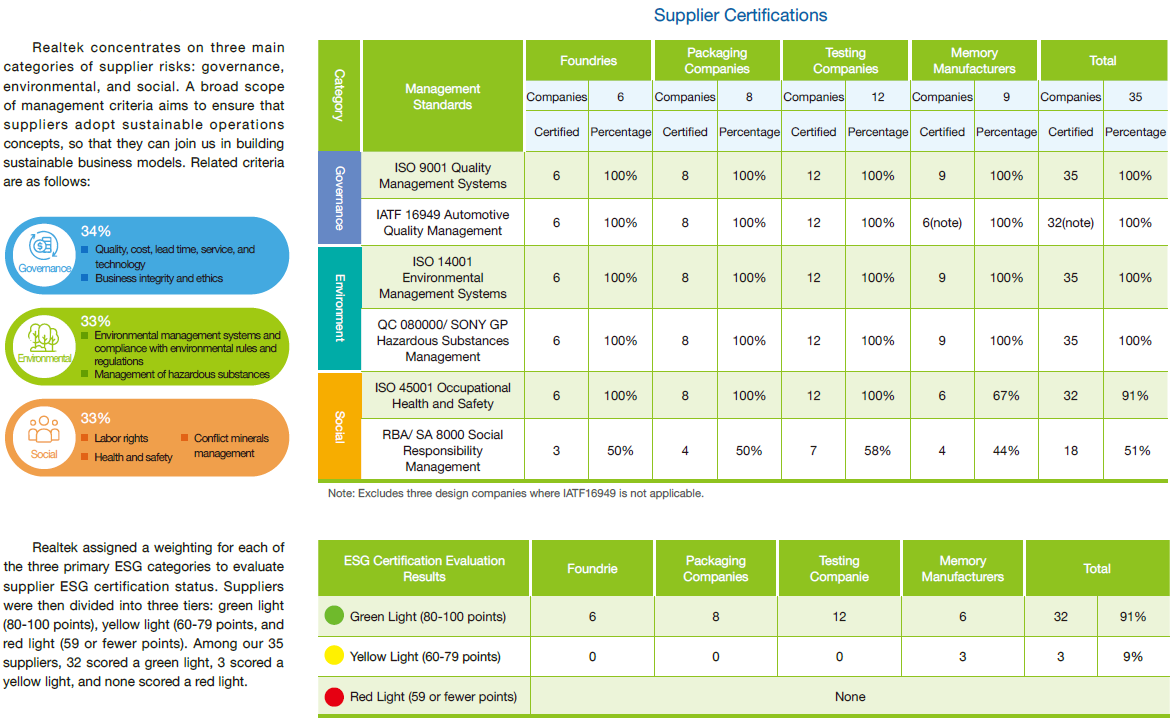 Non-Conflict Minerals Policy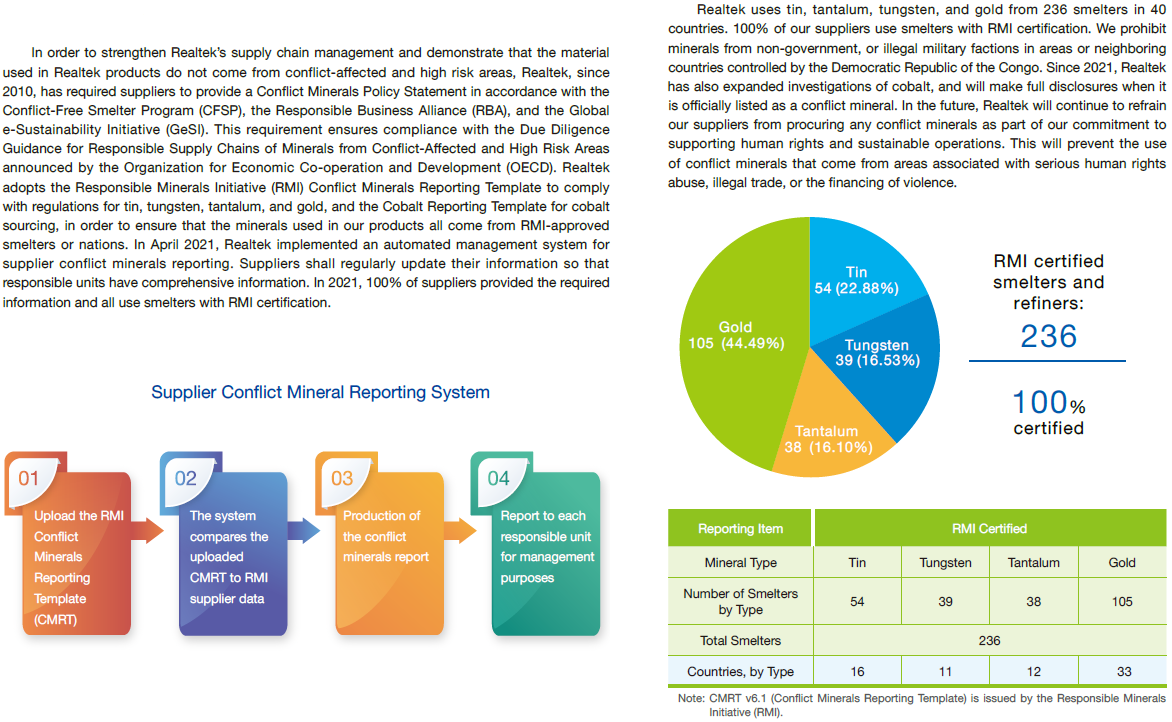 Local Procurement
With most operations occurring at the Company's headquarters in Hsinchu, Realtek upholds the spirit of local procurement for both general purchases and contract manufacturing to boost the local economy and create local job opportunities. Local procurement also reduces carbon emissions from transportation and lowers energy consumption. In 2021, Realtek had 528 general local suppliers that accounted for 76% of all procurements by value, and 16 local contract manufacturers that accounted for 89% of contract outsourcing. As a responsible member of the supply chain, Realtek regularly assesses supplier performance with the aim of providing guidance that raises the core capabilities of local suppliers. We evaluate material shortage risks based on global supply and demand, in order to prevent negative impacts on the company. The proportions of materials sourced in each region are adjusted according to current conditions to support business continuity and sustainable development of the supply chain.