HSINCHU, Taiwan – November 07, 2020 – Realtek Semiconductor held its "Realtek 2.5GbE Ethernet Experience Meeting" today, joined by renowned e-sports players Westdoor and MMD, and streamer SenYeYeZi. Online knowledge contests and other light-hearted interactive plays guided consumers into the world of 2.5GbE Ethernet. Many e-sports players were attracted to the event, where, through various situational experiences, they learned the advantages of 2.5GbE Ethernet which can increase the combat strength of a player.
The rapid development of science and technology in recent years has led people to become more active online, and networks are a key catalyst in this process. Whether in the office, or at home, for work, or leisure and entertainment, people rely on fast, stable networks. This is especially true for the "native Internet generation" born after 1990. For them, the Internet is essential for food, clothing, housing, transportation, education, and entertainment. The COVID-19 event in 2020 has changed people's daily lives. This along with the hot topics of Wi-Fi 6 (802.11 ax) and 5G mobile networks have let the public see the importance of network speed and stability.
Ethernet is a wired network that transmits data to and from various terminal devices. It also forms the basic infrastructure for wireless networks. To this end, faster transmission speeds, stability, and freedom from interference due to signal strength are great advantages as Ethernet forms the basis of various Internet networks. With the evolution of wireless bandwidth to Wi-Fi 6 and 5G, it is necessary to upgrade wired equipment from 1GbE to 2.5GbE.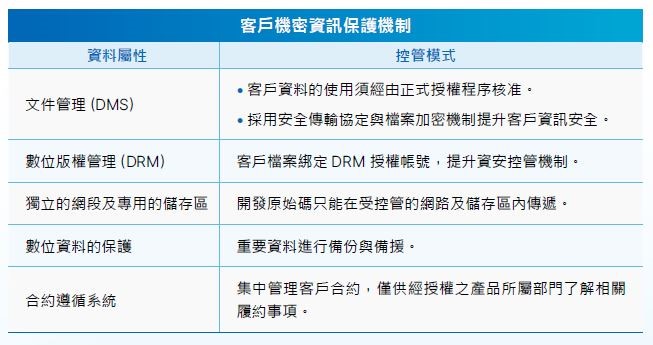 Realtek has continued to develop within the field of high-speed network communication chips, with more than 30 years of IC design experience. The RTL8125B series launched this year can be used in routers, switches, CPE, NAS, USB dongles, and other equipment, providing fast, stable, multiple interface solutions.
The practical application of Realtek's second-generation 2.5GbE Ethernet network has provided brand and OEM customers with complete rapid development services, while its application in home entertainment has benefitted e-sports players, live steamers, and audiovisual workers. This event included five situational experience zones: e-sports battles, audiovisual work, live streaming, Dragon bandwidth management, and the 2.5GbE ecosystem. In each zone, celebrated e-sports player Westdoor and e-sports live streamer MMD, or live streamer SenYeYeZi, helped participants experience the advantages of 2.5GbE Ethernet:
• E-sports battle: Westdoor and MMD battled live. The battle was projected on a giant screen in real time to heat up the atmosphere and show the thrill of 2.5GbE gaming.
• Audio-visual work: Audio-visual workers need to transfer a large number of files on the intranet. By simply plugging a portable Ethernet connector (USB Dongle) into a laptop they can easily upgrade their intranet bandwidth to 2.5GbE. Three bandwidth environments, Wi-Fi, 1GbE, and 2.5GbE were set up in this area, allowing guests to experience the smoothness of 2.5GbE.
• Live streaming experience: Streamer SenYeYeZi let guests experience the daily life of a Youtuber. Through demonstration of a live streaming and uploading a large file to a network attached storage (NAS), guests experienced the network environment requirements of heavy users, proving that Realtek is a Youtuber's best friend.
• Dragon bandwidth management: Dragon network bandwidth management software developed by Realtek can be used to assign packet priority. Smart distribution of bandwidth ensures that user's most important applications do not lag.
• 2.5GbE Ecosystem: A real world showcase of the 2.5GbE product ecosystem that Realtek offers players, letting guests experience network life, and demonstrating that Realtek is ubiquitous.
In the experience zones, players could log in to the "KAHOOT" app to take part in an Ethernet knowledge contest and win prizes based on their scores. Players could also use their photos taken during the experiences to participate in community promotion activities and win prizes.
Realtek launched its second-generation 2.5GbE Ethernet solution this year, which reduces chip size, saves energy, and has high compatibility with various brands while still offering stable transmissions. The exclusive bandwidth adjustment software Dragon, and other product features can be used in numerous network-related devices, such as routers, set-top boxes, computers, laptops, network hard drives, printers, base stations, and can upgrade the single and two-way transmission specifications of the local network environment to 2.5GbE. Easy upgrade of high-speed network equipment so that the public can enjoy fast and stable network quality is the core value of Realtek. Continuous improvement, product development, and the refinement of related software and hardware applications are creating a Realtek ecosystem and achieving the vision of "Future Life, Ubiquitous Realtek."
About Realtek
Realtek Semiconductor Corporation is a world-leading IC provider that designs and develops a wide range of IC products for communications network, computer peripheral, and multimedia applications. Products include 10/100/1000M/2500M Ethernet Controllers/PHYs, 10/100/1000M Ethernet Switch Controllers/Media Converter Controllers/Gateway Controllers, Wireless LAN Controllers & AP/Router SoCs, xDSL, VoIP Solutions, Bluetooth, xPON, IoT Solutions, Automotive Ethernet Solutions, High Fidelity Audio Solutions for Mobile and PC Applications, Card Reader Controllers, Web Camera Controllers, LCD Monitor/ATV/DTV Controllers, and Digital Home Center Controllers. With advanced design expertise in RF, analog, and mixed-signal circuits, and with strong manufacturing and system knowledge, Realtek offers full-featured, high-performance, and competitive total solutions. More information on Realtek can be found on our website: www.realtek.com)
# # #
Realtek is a trademark of Realtek Semiconductor Corporation. Other trademarks mentioned in this release are the intellectual properties of their respective owners.