Our company conducts business operation and actively practices of corporate social responsibility simultaneously, which in relation with the international development trend. Additionally, through the acts as a corporate citizen, our company promotes the corporate responsibility as competitive advantage.

Our company fulfills corporate social responsibility with a focus on the interest of stakeholders. Pursuing sustainable development and profit, meanwhile, our company attaches importance to environmental, social and corporate governance factors, and includes them into the company's management objectives and operational activities.

The stakeholder engagement is reported to the board of directors once a year. The stakeholder engagement in 2022 has been reported to the board of directors on October 28, 2022.
Stakeholder Identification
Realtek identified stakeholders interested in corporate sustainability by referencing the AA1000 Stakeholder Engagement Standard (AA1000 SES) drawn up by the global non-profit organization 'AccountAbility'. First, a comprehensive inventory of all types of stakeholders related to the Company operations was taken. Then, Realtek ESG Center conducted an AA1000 SES survey to score and rank stakeholders based on five key principles: dependency, responsibility, influence, diverse perspectives, and tension. The Company eventually, through an internal identification process, identified six key stakeholders for priority engagements: customers, employees, suppliers, governments, investors, and external rating agencies. Following the stakeholder identification, the Company formulated effective communication strategies and channels suited for each stakeholder.
Stakeholder Communication
Employee relations: Please contact Miss Lo This email address is being protected from spambots. You need JavaScript enabled to view it.

Customer or Supplier: Please contact Mr. Lin This email address is being protected from spambots. You need JavaScript enabled to view it.

Government Agencies: Please contact This email address is being protected from spambots. You need JavaScript enabled to view it.

Investor: Please contact This email address is being protected from spambots. You need JavaScript enabled to view it.

External Rating This email address is being protected from spambots. You need JavaScript enabled to view it. This email address is being protected from spambots. You need JavaScript enabled to view it.This email address is being protected from spambots. You need JavaScript enabled to view it.
Stakeholder Engagement, Frequency and Procedures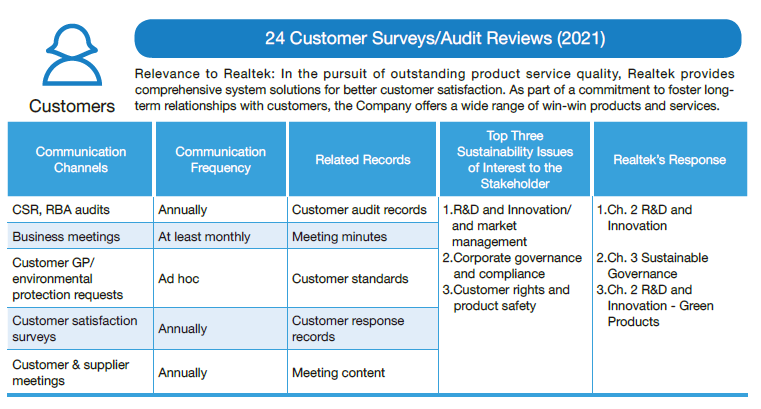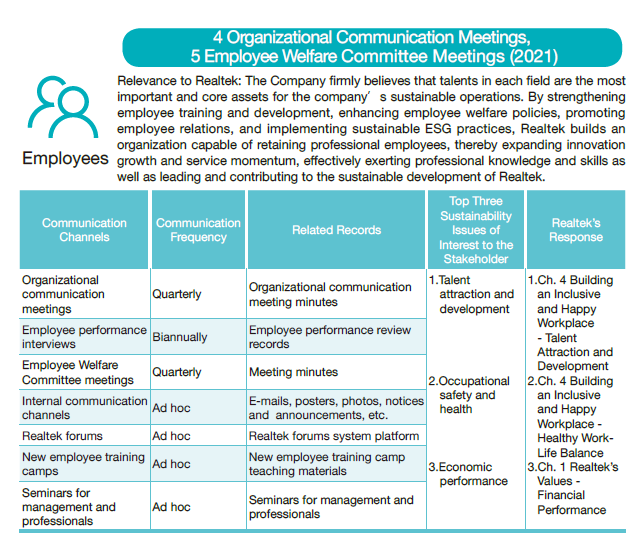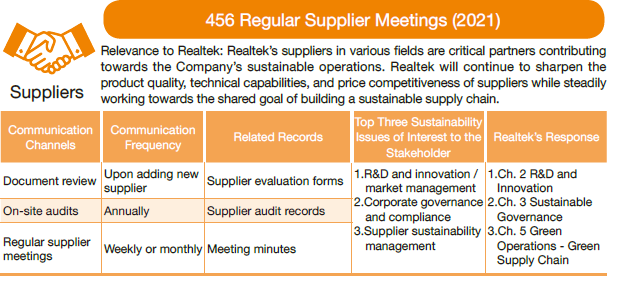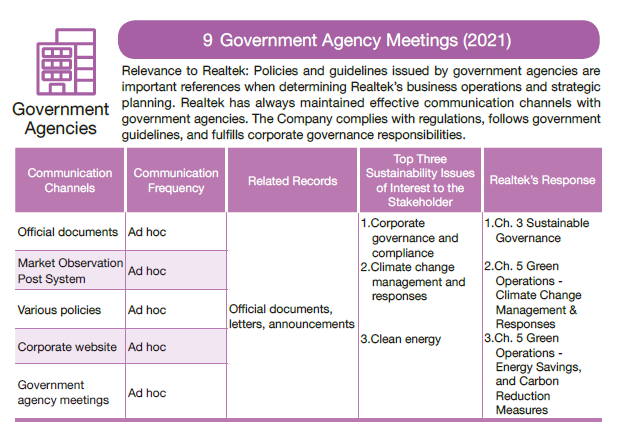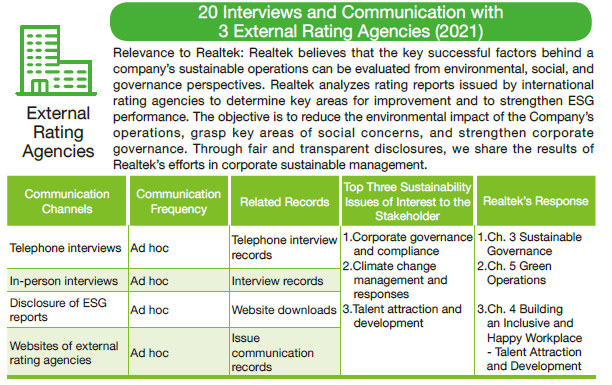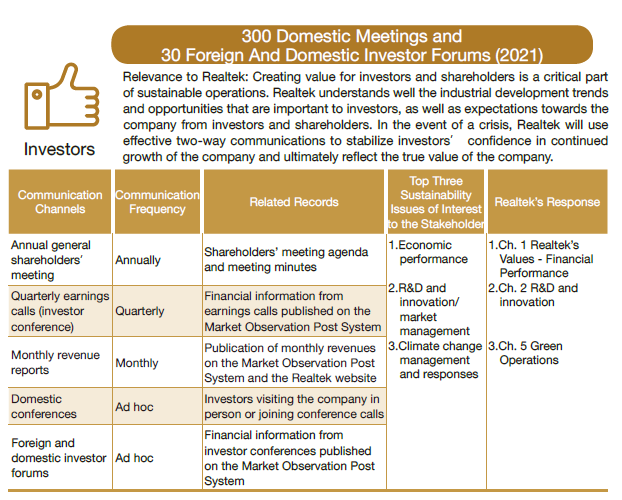 Material Issues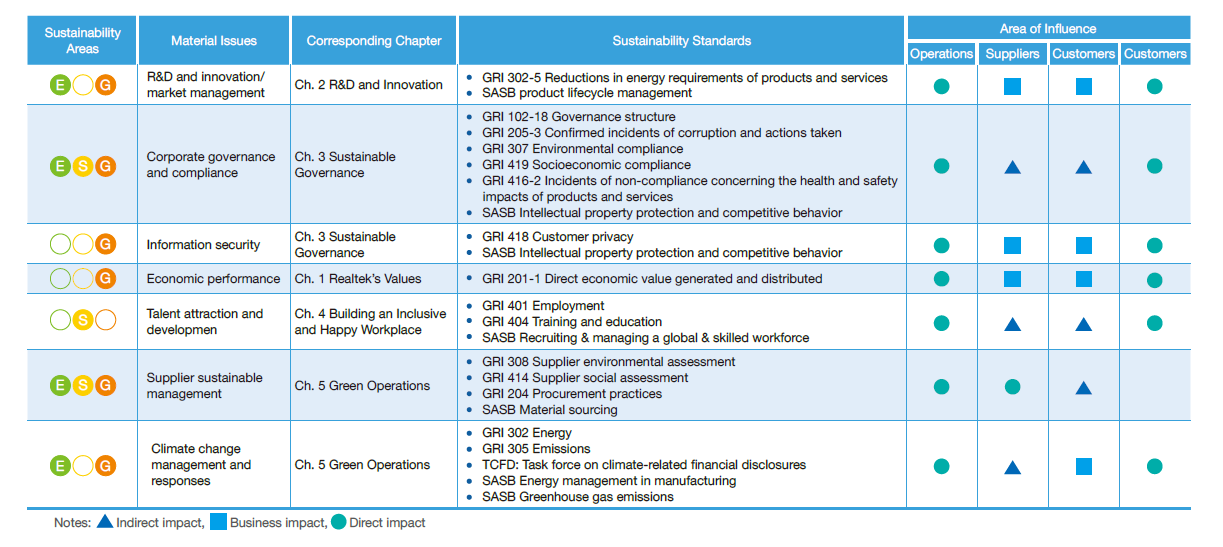 Procedure for Handling Issues of Stakeholder Concern